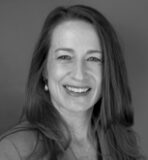 Christina E. Sears
Resolute Investment Managers
Vice President, Compliance
Christina E. Sears serves as Vice President of Compliance of Resolute Investment Managers. She also serves as chief compliance officer for affiliated investment advisers and mutual funds, as well as Vice President for another affiliated organization.
Ms. Sears has over 20 years of experience in investment compliance. Prior to joining the affiliated organizations in 1998, she performed middle office operations for an independent broker-dealer.
Ms. Sears earned an M.S. in Economics from Baylor University – Hankamer School of Business, as well as B.A. degrees in Economics and Philosophy from Southern Methodist University.